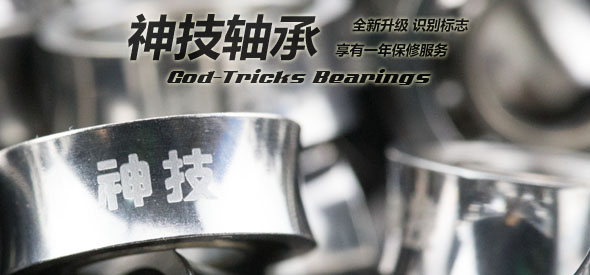 Pioneering bearing processing technology and the warranty service in the industry from God-Tricks YO-YO , For nearly a year has been working hard to try various way to strengthen the bearing , just to let the players have a better .
After our long time test , under the condition of technology mature enough , now launch God-Tricks high-precision KK bearing and the warranty service.
Buy God-Tricks YO-YO or KK bearing , will be entitled for a period of 12 months bearing the warranty service , for the first time repair , the return postage is free.
The bearing outer ring and inner ring will be according to the different batches , the data will be different . We will not warn this.
Q: What kind of bearing is God-Tricks YO-YO ?
A: Our bearing is high-precision 10 bead KK bearing . Material is stainless steel .
Q: What is the difference between 10 bead with 8 beads ?
A: 8 bead bearing friction is smaller , speed will be faster .
10 bead bearing stability is good , But for professional player , few people will care about 10 bead or 8 bead .
Q: What circumstances need to repair?
A: When the bearing use for a long time after the bigger noise or into the dust to receive the yoyo directly . This kind of situation , we suggest you try to clean the bearings , if there are still problems , you can contact the seller with the warranty card , then send to God-Tricks YO-YO to repair .